Party leader into hiding !!!!!
Leader of the Party for Children's Interests Yvonne Brinkerink is hiding. They can not campaign for the parliamentary elections by government intervention. Her shocking story began several years ago.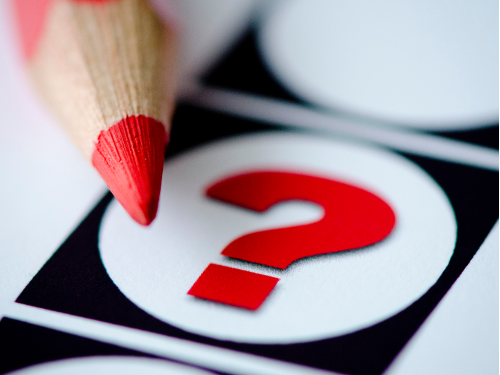 As founder of the Foundation "Friends of Tom 'in Almere it is committed to the accompaniment of children with behavioral disorders and their parents. Contrary to the prevailing government policy, it ensures that the children remain with their parents as much as possible and as little as possible are removed from their homes. It supports the parents in the upbringing of their children, who often suffer from autism, ADHD and other disorders on an outpatient basis. She and her staff visit them at home, the children take off staying and ensure in this way for more than a hundred children per month.
After an incident with her accountant, she hires an accountant. This notes that the accounting is incomplete. The bookkeeper turns out to have a portion of the records in his possession. Then the trouble starts. He says nothing more and Yvonne makes him return in 2011. The old bookkeeper then tap the FIOD that the administration is wrong and Yvonne was arrested in April 2013.
In the press Yvonne is completely finished. EenVandaag writes: "The personal budget as a cash cow, tomorrow is a big PGB fraud case to court. About eight tonnes Yvonne Brinkerink pushed back according to Justice Foundation with its "Friends of Tom. Make Money intended for children with severe conduct disorder would be spent on luxury holidays and expensive stuff. "
She is condemned because they would have committed 700,000 euros for fraud and ends more than a year in jail. And when she comes out is completely to the ground.
When they come out of prison she asks social assistance for the first time in her life in Almere. This short hair directly by 10% so that they have to live with her son and daughter from 900 euros. She gets no social housing and thereby verwoont 840 euros rent per month. This makes it strikes deeper into debt. Of this amount, they must both for herself and for her daughter, who is 18, has been paying health insurance premiums (125 per person), food, water and electricity. They are trying to survive with her son Tom.
https://brinkerink.wordpress.com/
Yvonne comes after three years in that State its records to the Public Prosecutor. She is in fact called by someone from the OM with the message that there are several boxes of her standing with them, they are then delivered to her. This allows them to prove that they did not commit fraud for 700,000 euros. She has filed an Article 12 procedure against the old bookkeeper and is busy revising. Until now, however, she has received no comments. The Court is silent because there is of course a huge cesspool open. According to her, all her misery and her children was done based on lies and deceit.
Eventually, they end up in Ede last year. She asks in September in the municipality of Ede resources benefits. According to the municipality, however, she falls under the WAO, as they should be completely rejected for recurrent cancer, PTSD and COPD. After some time, however, it is fully approved by the UWV. Although she had surgery a week before in the Anthonie van Leeuwenhoek Hospital. Then she asks a benefit back to the municipality. Here comes a lot of time over it. In those days shall the father of her son Tom, with his whole have and keep her.
During a so-called multidisciplinary consultation (consultation with healthcare providers) to hear Yvonne gets that they should not drive a borrowed car and not be a member of a political party, because this can make money. Yvonne does particularly complained about the intervention employee. She refuses to accede to this demand and continues with her political party.
On the way back home, she is stopped by a policeman and they have an outstanding fine of 500 euros to pay or they will remain locked. Meanwhile, she is most concerned about her son and the Council for Child Protection (enabled after Yvonne refused to register the Party for the Children's Interests), which, according to Yvonne preys on a supervision order (OTS), a restriction of parental authority for its son. Fortunately, knowledge can complement its deficit so that they can pay the outstanding fine and released.
Yvonne then receive a notice of intervention worker who says he has reported to the Council of the Child that it would have kidnapped her son and that he he likes her suicidal. The next day they get control, but that is fortunately fizzle out.
Since early this year, she lives with her son in a small room in a care foundation. This room has two beds and if they survive. The municipality makes its payment over to the foundation and of them gets them a living allowance.
Earlier this year they will be included twice in the hospital, once for pneumonia.
This week, hit the stop by. Her living allowance of 78, - per week, and they have seen her son come around the room at the foundation, will be lowered to 38 euros. She fears that she can not stop it, the Council will certainly argue that she is no longer capable of so little money to care for her son. To avoid that they lose parental authority over her son, she went into hiding.
If I talk to her she has contacted me from the hiding place.
She says that as a parent you are protected if you have to knock at the church for help.
Parents with problem debts is quickly claimed that they did not properly care for their children and threatens home placement. Then these parents years to fight to regain custody again.
For years she has been through this practice up close when she escorted families. Now she makes them self. According to Yvonne, the home placement of children a revenue model of government. One ministry will pay thousands of euros per month to the other ministry (VWS for Justice). Children who receive a supervision order (OTS) or home placement (UHP), be transferred to the Ministry of Justice.
Brinkerink chose to go into politics, because the only way to address these practices. Many families are already in misery because of their debt problems and threatening then also losing their children.
She has worked with child psychologist Helene Tube book "Difficult for themselves and the environment 'written on raising children who can not be loved, always uncooperative, and terrorize their surroundings. For children with oppositional defiant (ODD) or an antisocial (CD) behavior disorder.
On March 15, 2017 people can vote on Yvonne Brinkerink, it stands for the Party for Children's Interests on the joint list 27 Human / Basic Income Party / VR.
By: Rob Vellekoop, February 4, 2017
Source: http://delangemars.nl/2017/02/04/lijsttrekker-duikt-onder/