The Netherlands - Pedoland
Always the same and also the biggest producer of child pornography and putting it in the head when it comes to reports. We had politicians who advocated sex with children under the age of 16 and even a minister of justice who prepared troughs to make it possible for sex with children under the age of 16 to be made. He also "forgot" to ban child pornography, but he had to adjust that soon. It took many years before the High Council of the Netherlands finally baned the pedagogy Martijn. However, Freek de Jonge, with his forty co-signatories, came from an open letter to the Supreme Council in rebel. Among the signatories were some ex-Martijn members including a well-known dominee. The NVSH was also in favor of sex with minors. We had some children's judges who could not stay away from children and the spirit of those people who like the children's love companies still around in the courthouses.
Various politicians have already shown that the fight against sexual abuse and child abuse has not seen priority in the consideration of a motion in the second chamber rejected! The message below gives even more clarity. In addition, my complaint against Secretary of State Dijkhoff regarding child trafficking and the dignity of sexual abuse and rape of child brides was filed despite the actions and the statements in the media by this Secretary of State ....... February 4, 2017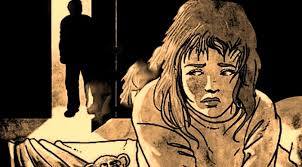 Obviously, it is a terrible happening to what this mature woman has come across, and I sincerely hope that these crimes that are committed to her can be processed with the help of good care! The requirement of the OM will be as described in the Code of Criminal Procedure.
However, the question that repeatedly arouses me in abuse cases, why perpetrators who make (very) serious sexual abuse of children, for some years, be treated relatively lightly so that we may be called "hugs"? Precisely children have much less opportunity to oppose the power of an adult and certainly have fewer opportunities to evade the crimes without sacrificing the deep misery this woman has suffered. The two messages below speak for themselves!
If it is at the Public Prosecutor's Office, the man who held a woman between December 2015 and the end of February 2016, chanted, abused and used as sex slave for TWAALF YEAR behind the bars.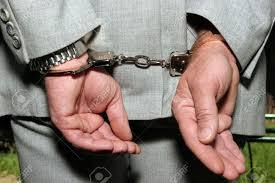 Half child abusers do not get a jail sentence or how high is the cuddle content of the judges with these cowardly criminals?
Nearly half (43 percent) of adults who seriously abuse a child are not given a prison sentence. Only ONE in five perpetrators gets a punishment of more than one year, while the law imposes maximum sentences from six years to sixteen years. Those high punishments are never imposed NEVER. This is evidenced by an analysis of 182 child abuse sentences.
It is also remarkable that judges take little account of aggravating factors. For example, perpetrators who used to commit a sentence of sin or teachers who abused a child entrusted with their care were not heavier punished. Also, there are few child abusers who are given a court injunction. That while ten percent of the children are being abused by an offender who worked with children as a teacher, sports coach, guest parent or babysitter ...