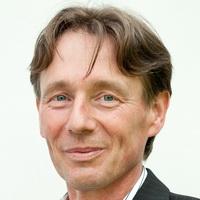 Ronald Bernard speaks and how ...
Shocking revelations by insider banking world. What does Ronald Bernard know, what you need to know?
Ronald Bernard, an investor from the financial world, dared to tell his story in front of the camera.
Bernard worked in various industries for more than 25 years. In the financial sector this was asset management, currency and deposit trading. He is co-founder of De Blije B, a citizens' initiative of professionals.
He talks frankly in this interview about the way in which a small group of elites consisting of some 8000 to 8500 people hold the whole world in their grip and what their religious motives are exactly.
Power behind the scenes
"One had to know how the world really works," Bernard said in conversation with Irma Schiffers. Because of his position, Bernard came into contact with the power behind the scenes. From experience he knows that human lives do not matter for this power. "If you can not put your conscience in the freezer, and not at -18, but at -100, you should not start it," says Bernard.
Creating wars
"It's about financing wars, creating wars, creating a lot of misery in the world," he adds. In the interview he opens a book about what really plays at world level in the financial system. That the mass does not believe that this is true, has to do with the fact that it is too bad and also that the stamp 'conspiracy' has been stuck to it with great success, so that you are no longer taken seriously when you speak about it.
Satanism
Bernard ended up in the currency trading business and became increasingly better at organizing cash flows. Then he came into contact with Satanism and was asked to do something horrible, something inhuman. "I could not do it," he says emotionally. That was the moment when he broke and decided to step out. He managed to break free of a dark world that almost made him fatal and opted for human dignity.
Click
for more info!
Ronald Bernard's video below was already published on Youtube in 2013, interviewer Paul van der Sluijs.
OPENING INTERVIEWS FROM RONALD BERNARD FOR THE PEOPLE
The first interview with Ronald Bernard (with Irma Schiffers as interviewer) went viral and has been viewed more than 20 million times worldwide. Many reactions have been received, and many questions have been asked. That is why it was decided to include additional interviews with Ronald Bernard. Soon, more follow-up videos will appear on DVM-TV.
In part 2, Ronald Bernard explains how the Pyramid of Power is put together and how it affects our daily lives. Ronald shows how it is that the rich will only become richer and more powerful. And why the masses often live from a shortage. At the end of the interview you can see a preview of part 3.
Watch the videos below carefully and also share them with friends and family.

It is of the utmost importance that people realize how the world really works.



Click here for the video or take over the URL: https://youtu.be/3C-KHt9vi5k

PART 1




PART 2




PART 3




PART 4




PART 5




PART 6


GERMAN TALIG


ENGLISH TALIG