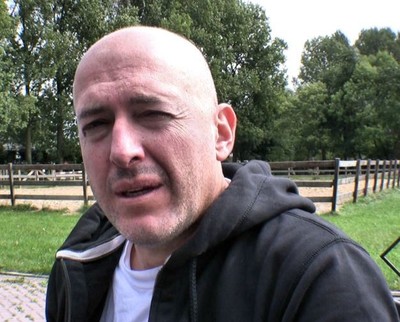 Lie of the Week 2

Fake news is an exciting and fascinating topic! Just take a story earlier this week about the lizard 'from a bag of lettuce crept AH', so to the astonishment of "Norbert de Veen in Zwaanshoek and his wife." This obvious case of fake news can also be found at Kids Week, NIS, PZC, Radar / AVROTROS, Geenstijl, De Telegraaf, Nhnieuws, Het Parool and more than 19,000 other Google links. Apart from the 'technical evidence' for fake news (how can a beast of 15cm throughout the process of packing, transport, storage etc survive?) Is the crucial question here: how can such a moronic message go to all Dutch media to and with the NIS at? Who "controls" that? The family's Hermits from Zwaanshoek thousands of media and websites called to signify their "nightmare" and the media have all decided to bring the story prominently? Or the Press Office of Albert Heijn has made a press release on the issue and circulated throughout the Netherlands? Both scenarios can we exclude. There is clearly of central control. The question is: by whom?
Apparently there is in our country a secret organization that controls this type of coverage. The key question is: if it is not through the family's Hermits itself (as an x-family would call the editors of the Telegraph that a beast in their turn sitting would they so wie so not being believed and rightly) or AH, how to reach this fake news than the editors of all the Dutch media at virtually the same time? That should go digital. Now it is still a bit creepy. Apparently there is a secret organization that get installed power has messages in all media in the Netherlands! How is it possible that there is apparently no newspaper, no site that says: hmmm .. no, this we place but do not? Now this is a seemingly innocent message (or it should be a code booschap of a satanic pedo network, you do not know), but there is also another "bigger" fake news is plugged in this way and pushed? Undoubtedly. We are dealing here with a form of deep state, with a division of the AIVD or as fully controlling the country coverage, though it is not immediately clear what purpose in this case.
The fact is that this secret 'new plant' also operate on a global level, especially when it comes to all kinds of fake news, hoaxes or hypes about celebreties always be found in all the newspapers of the world hezelfde time. Here the target is already clear: distraction, distraction from issues of real importance, keeping in sleeping people. Another example of fake news, now that the goal is very clear, the report in The Guardian about 'Kimberley' those 'infatuated by the "handsome motorcycle cop' her 'looking persisted," and now to this agent' would be ' . Again: what ends up this post in the newsroom? Call Kimberly themselves to say that she has fallen in love with a handsome motorcycle cop 'after which the editors to the video section to it immediately goes into action? Whether this news is based on a press release from the Corps? No, neither it is a product of the deep state new factory, now with the aim of the police is more than ever plagued by setting scandals and corruption in the people 'in a positive light. "
We suspect that this fake news, which is distributed daily by the MSM from the kitchens comes from Hill & Knowlton, a global operend "consultant" whose main purpose is to edit the people in accordance with the agendas of the state and the deep state. The agency received worldwide publicity when it was revealed that the "incubator hoax" had thought to sell the invasion of Iraq in 1990. The agency had an "eyewitness" to a committee of the
Senate explaining the 'soldiers of Saddam' in Kuwait stormed hospitals, babies from incubators and dragged them to death with their skulls hit on the floors. Later it was revealed that this "witness" was the daughter of the ambassador of Kuwait in the US This fake news has already been rolled out worldwide as a well brought by the NOS News, through Job Frieszo.

By: Micha Kat, Revolutionary Online