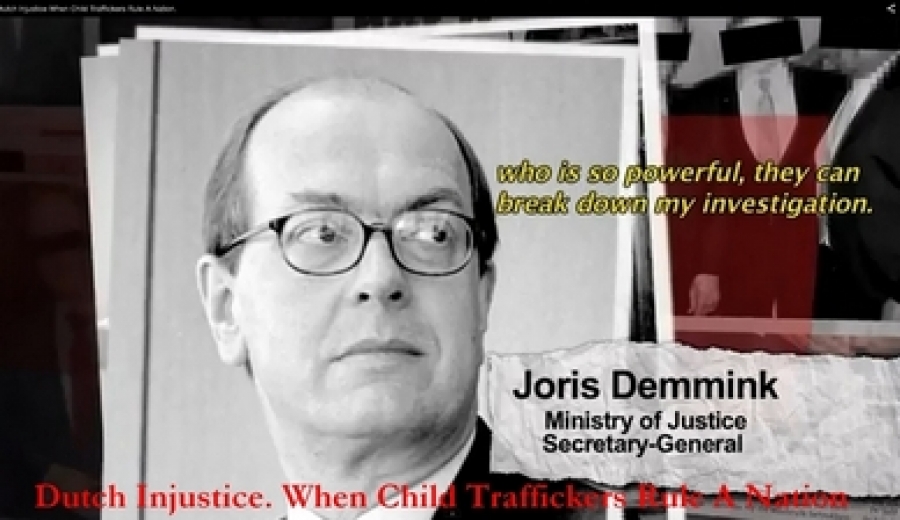 Shocking story of a Dutchman who has been sexually abused in his youth and oppressed by pedophiles!

The Dutchman video below put his life on the line for the freedom of your children and even flew to America to testify AGAINST the Dutch government!

Listen to his story about sexual abuse by pedophiles (perpetrated by well-known Dutch).
AS POSSIBLE SHARE ON SOCIAL MEDIA PLEASE !!!!!



The proof that they worship the devil!
Judgment Demmink 666 THE EYE OPENER !!!!!!!
Note the number 666 which is shown in the video. Demmink probably knew that he would be perhaps caught at once and put his money in America already under so no attachment could be placed in = blood money !!!!!!
We have collected several videos that have a connection with sexual abuse of children by pedophiles.
Published on May 30, 2014 on youtube, where the following is stated:
There are evidences that show and witnesses who state that Joris Demmink (secretary general of justice) is guilty of abuse of at least six children. Questions in the second chamber by the responsible ministers (Hirsch Ballin, Opstelten, H. Donner F. Teeven) not taken seriously and the necessary investigation into this case is not made by the prosecution, journalists are also opposed to doing to research.